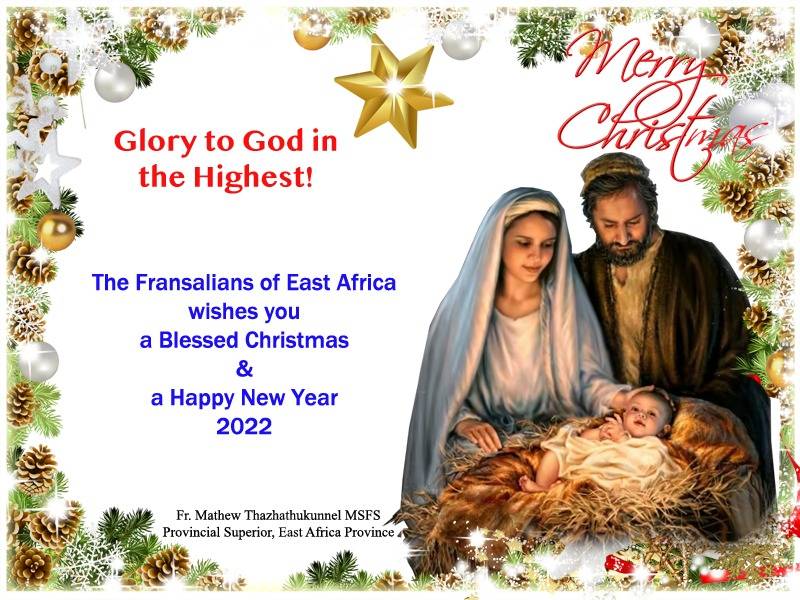 The increasing number of Covid 19 patients and a renewed lockdown have intervened in our lives once again. The entire world has been affected by Corona. We have lost many dear people in our circle of family and friends, many have become seriously ill, many have become unemployed. Our church and social life has been disrupted. Without a doubt, this time of the pandemic is a very difficult time. Nevertheless: God is close to us in this time. Jesus meets us precisely in the suffering, least and simple of our fellow human beings.

In the Christmas story we read that the Holy Family experienced poverty, insecurity, flight, unwanted exclusion, etc.. In Jesus, God gives us the true meaning of our lives. Through word and deed, he demonstrates in his life God's love for us and for all people. Jesus wants to give courage to our lives. In him we can experience God very closely, especially in these difficult times. In the Star of Bethlehem, God shines for us through the Child Jesus. Let us feel his rays in our lives, so that we may experience love, hope, joy and peace in these difficult times.
When one gives love to the other,
when the misery of the unfortunate is alleviated,
when hearts are satisfied and happy,
God descends from heaven
and brings the light:
Then is Christmas.