Reason for our journey was an aid project as well as the thesis of four dedicated students of the Bundeshandelsakademie Oberwart titled "Tanzania – When action meets compassion life changes". By means of crowdfunding we had been able to raise funds for the equipment for a classroom, such as furniture and laptops, at the "Fransalian Hekima Secondary School".
Father Mathew Thazhathukunnel, provinicial of MSFS East Africa, introduced us into the life of Northern Tanzania. In this one week we learnt a lot about the people and their living conditions and also about the landscape between the Kilimanjaro and the crater of Ngorongoro.
We stayed at the Lumen Christi Institute's guesthouse in Arusha, which is part of a spacious area also containing a secondary school, a tutoring school, buildings for the study of philosophy and courses for catechism and formator and finally a medical centre. Authentically, we experienced everyday life in this well-organized training center.
Our visit to the "Fransalian Hekima Secondary School" was very touching as it is supported by our project. After the school community had welcomed us with a song and a "Massai Shuka", a typical Massaian cloth we were introduced to their school life. There are already well-furnished and well-equipped rooms for two forms and the tutoring class. Next school year they will be able to start the third form, which will be furnished and equipped with the money raised by our project.
Father Mathew Thazhathukunnel organized interviews with the manager of the local roses-farm, the manager of the district hospital and the doctor at the outpatient clinic. Furthermore, we had an extensively interview with a female university professor describing the situation of women in Tanzania. We felt her convinced commitment to improving the lives of the women there.
When we visited "St. Mary's Girls' Home", an orphanage run by the Sisters of Sacred Sciences, we recognized the need for social work of the nuns.
We also experienced the wild North of Tanzania on a safari in the Tarangire National Park and in the crater of Ngorongoro. In this huge savannah, we actually watched close up almost all African animals such as giraffes, zebras, elephants, gazelles, monkeys, buffalos, warthogs, hyenas, crocodiles, herons, flamingos, storks, hippos, gnus, lions and one rhino.
The selfless and enthusiastic commitment for the education of children, for health care and finally for enabling a more dignified life, this commitment of all employees of MSFS East Africa is unforgettable and defining. Every morning they pause to realize the upbringing of humane values, exemplary for their protégés.
We will remember the people forever, and above all the children, who, despite the difficult circumstances of life, always smiling and openly approached us. This journey was a very special adventure that we will often remember in our lives. It certainly shaped us in many ways and we probably evolved in our personality as well. We are very grateful that we have received these opportunities and were allowed to undergo this unique experience.
We took the pausing, reviewing and renewing of our values onto our way …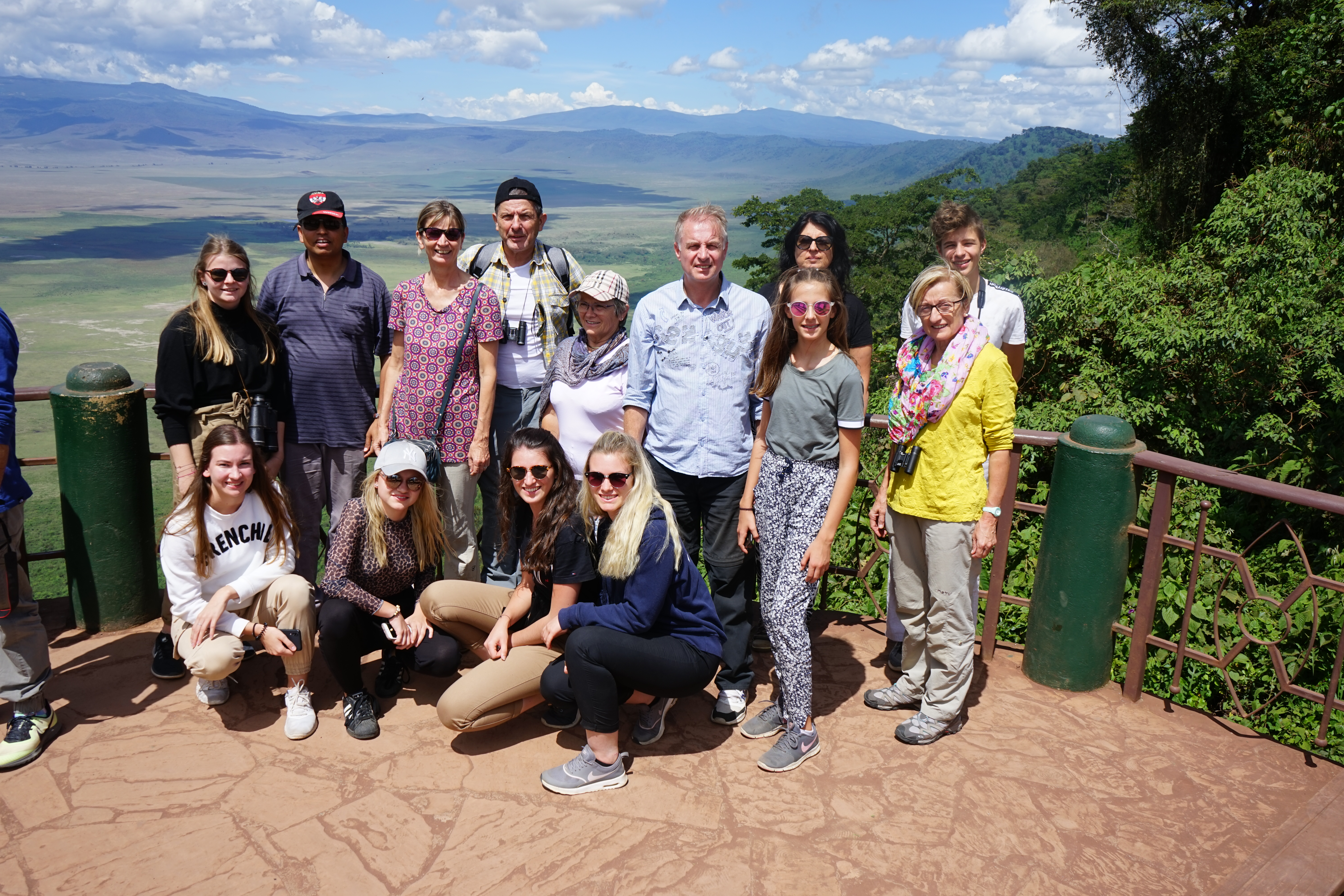 The tour group "When action meets compassion life changes"
Oberwart, Burgenland, Austria